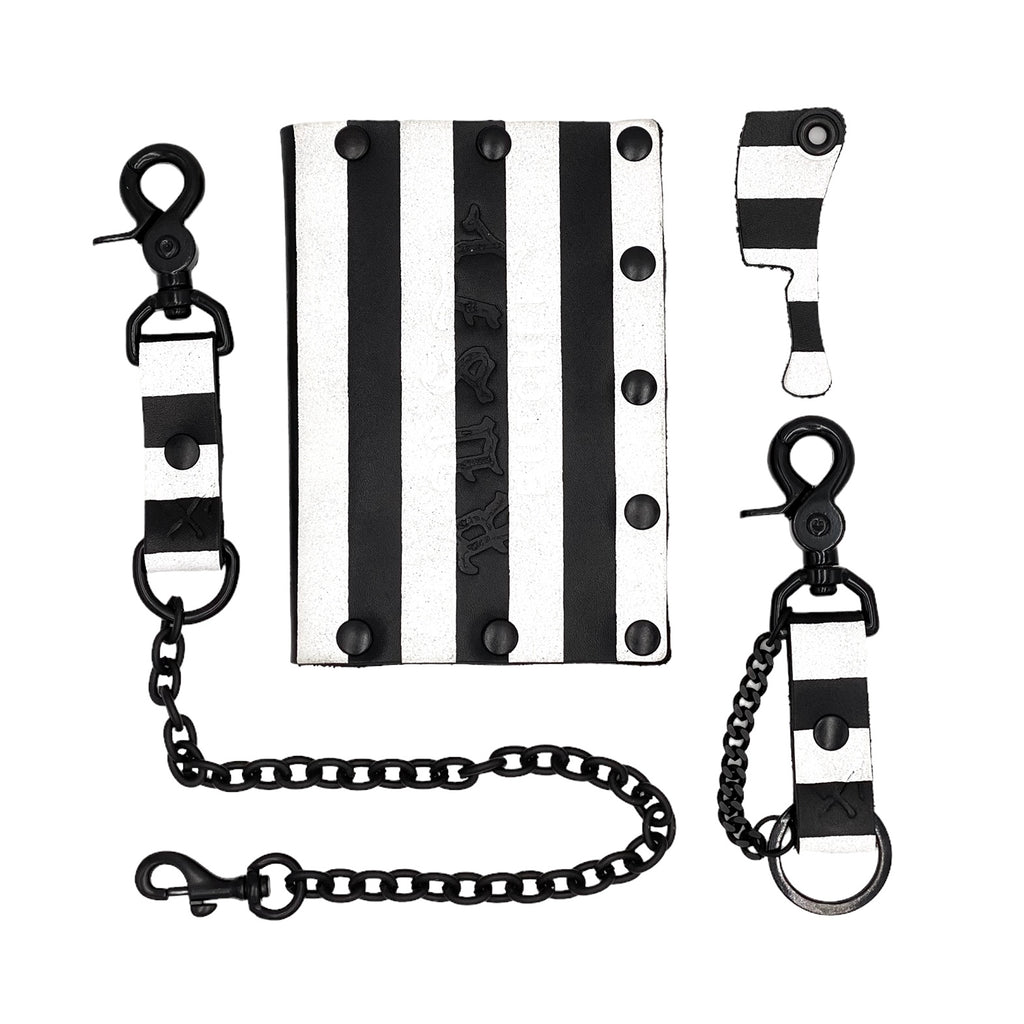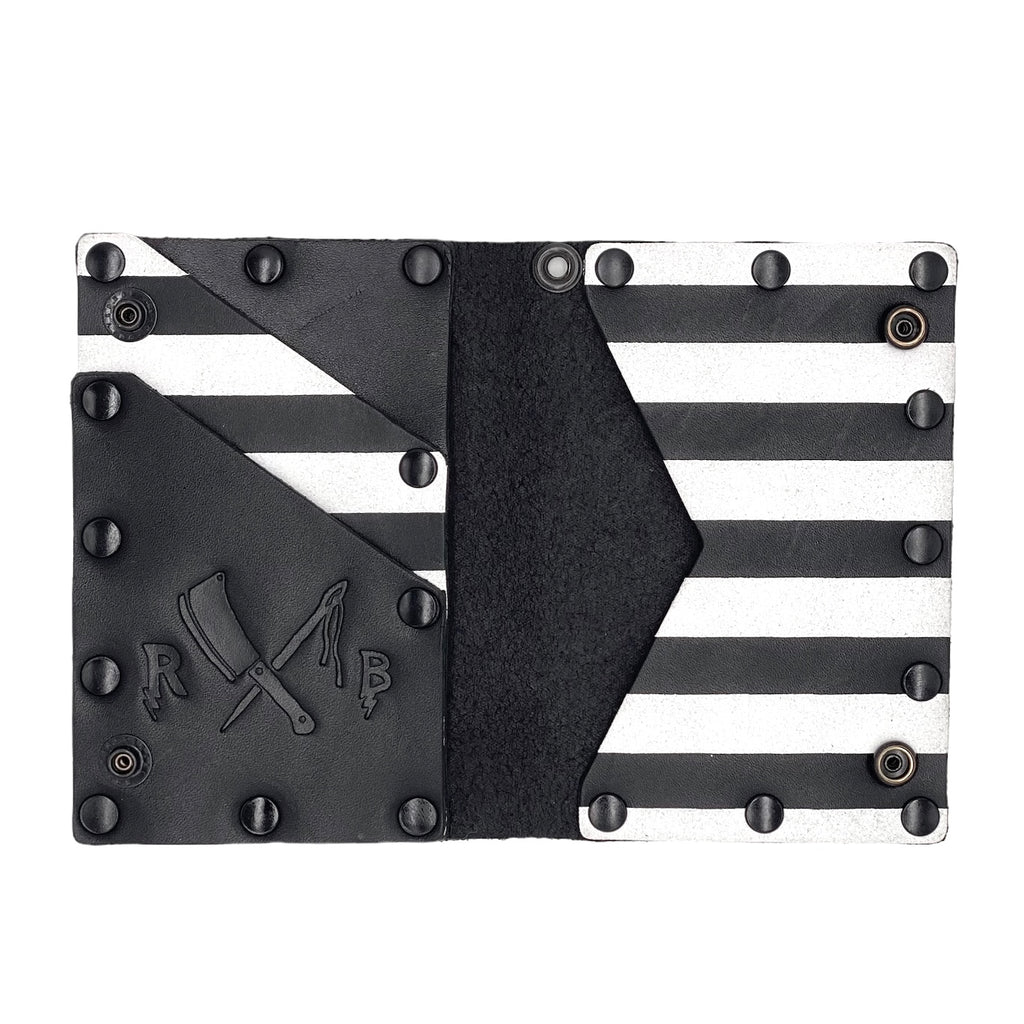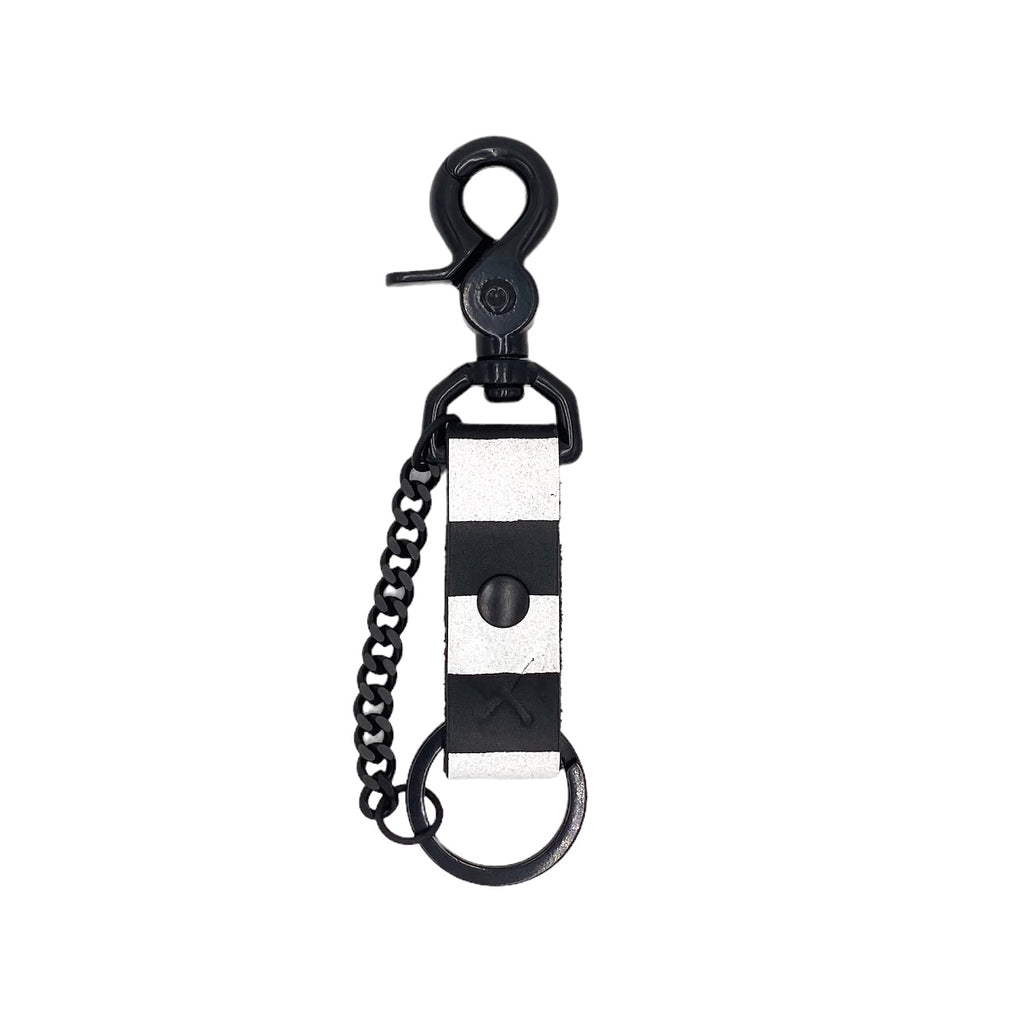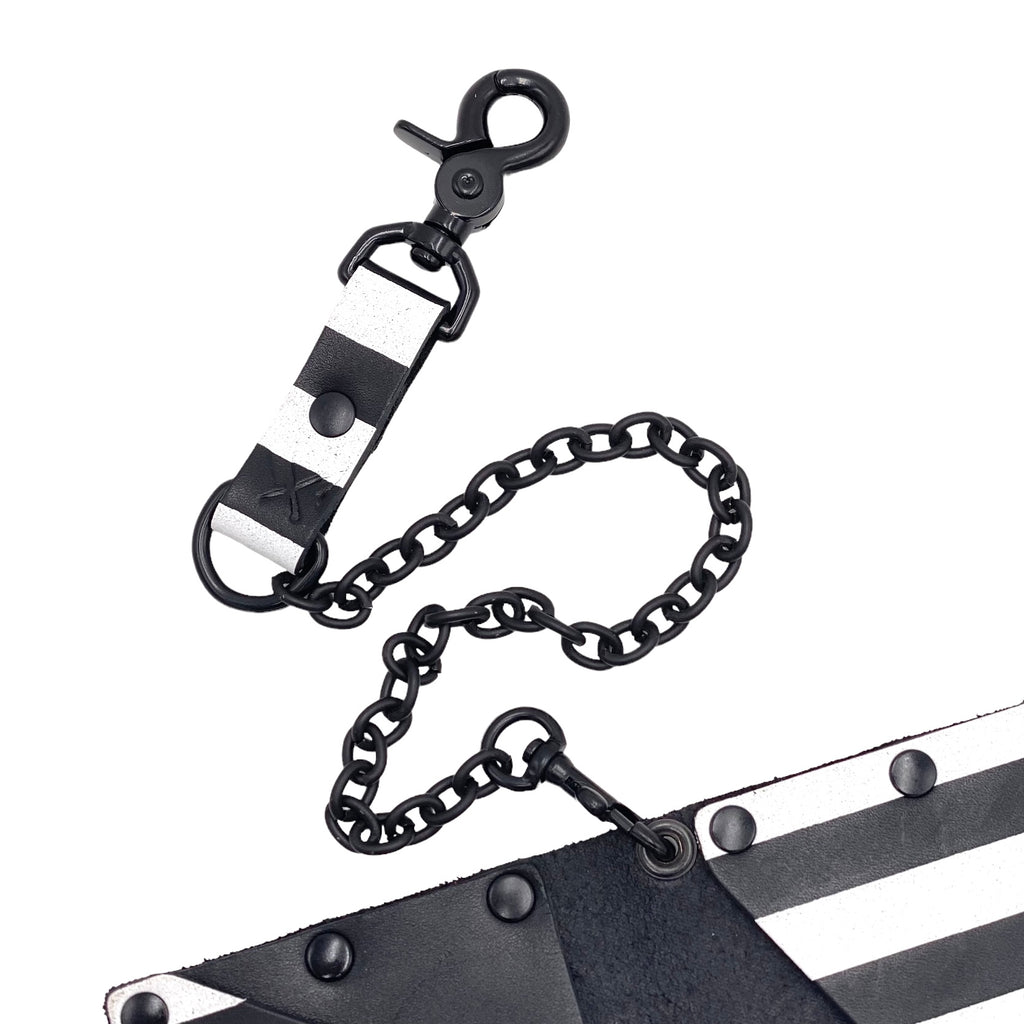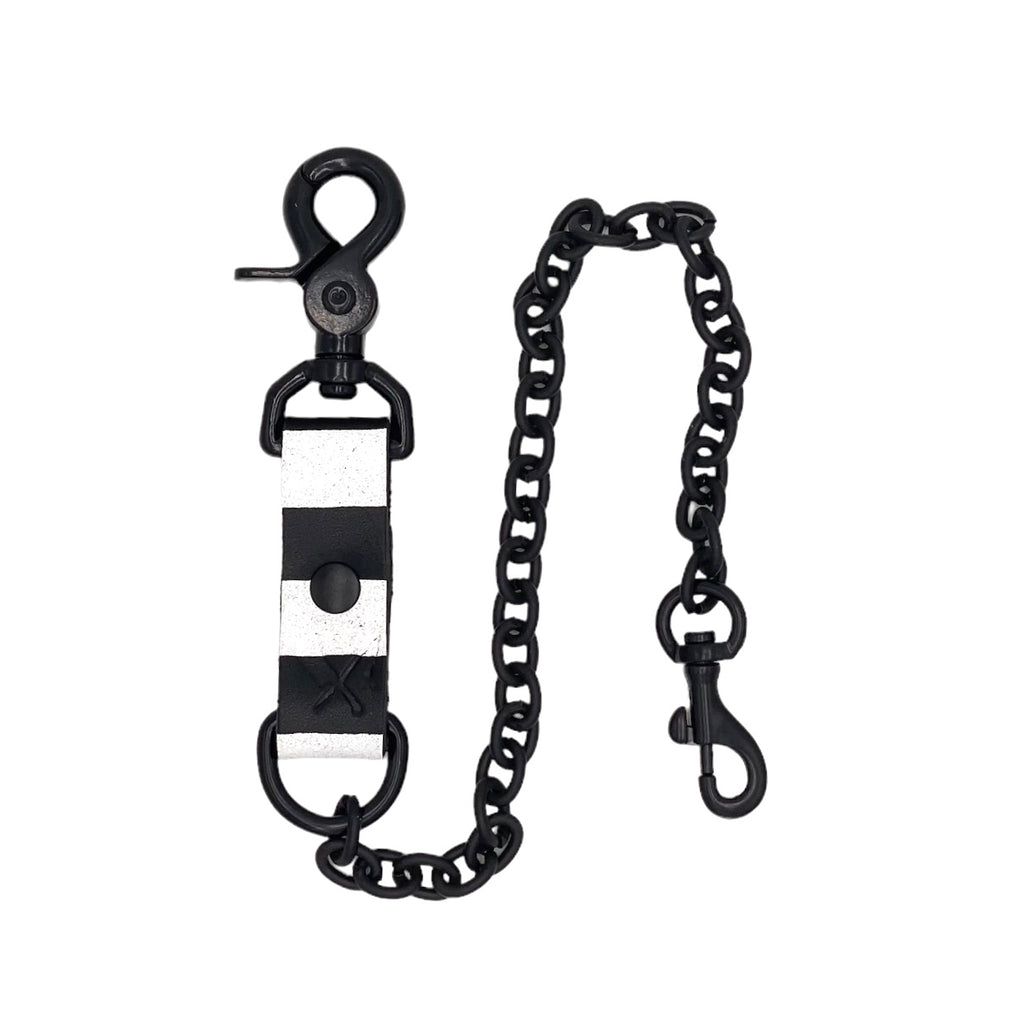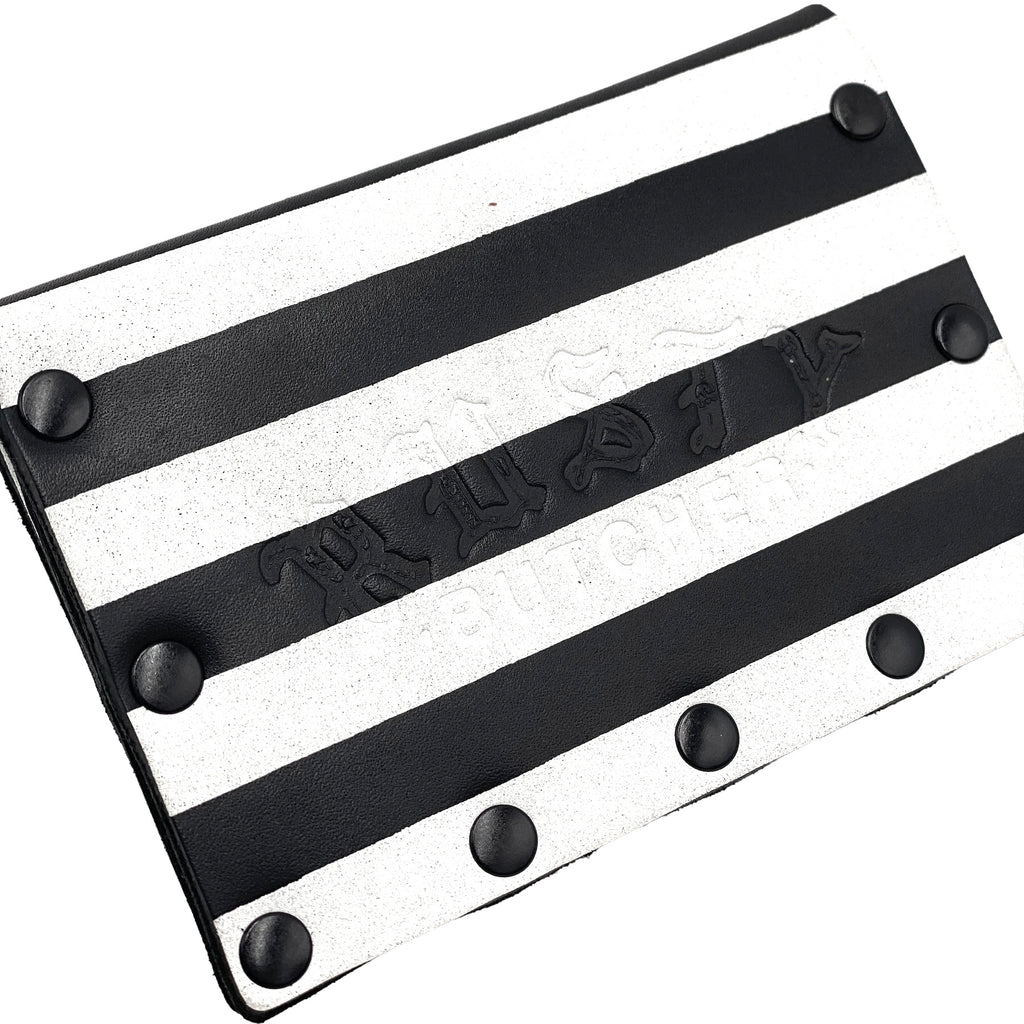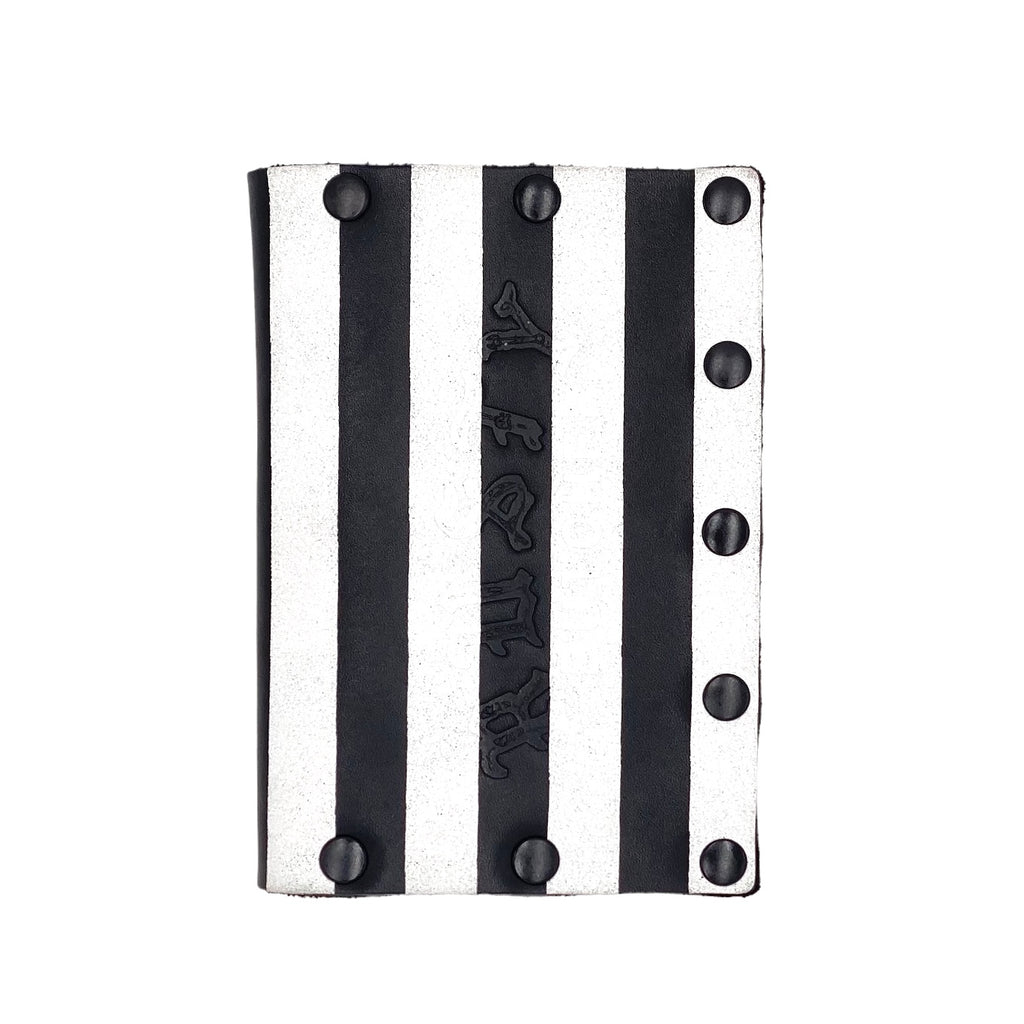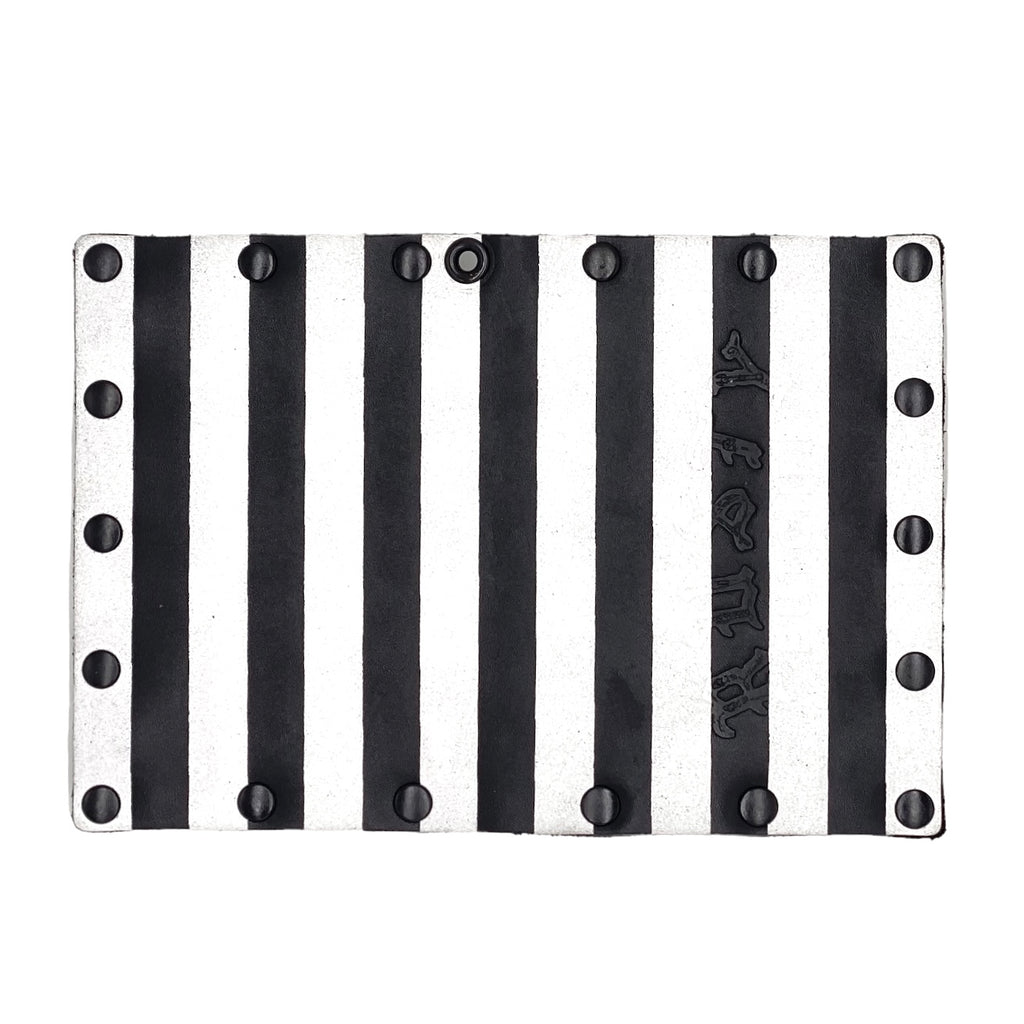 $ 129.99
$ 0.00
Striped Collector Full Set
Full retail on this setup bought separately is $159.99, you save almost enough to equal getting the "daily" keychain for FREE!
Wallet features:
Leather has been cut, stamped, treated, and riveted by hand.
Comes with button snaps
Leather is cut from 6-7oz vegetable tanned leather.
Measures 5.5in by 3.5in wide
Comes with 4 different pockets for cards or cash
Killer biker wallet to carry your stuff in
NOTE: The "black" metal sometimes scratches. If you do not take care of it, it will scratch eventually, there is no returns or exchanges for this
Keychain features:
The Daily Keychain Has a "Anti Key Loss" chain
Measures 5 inches from top of clip, to bottom ring.
Chain Features:
Leather is cut from 6-7oz vegetable tanned leather

This chain will attached to any older Rusty Butcher Wallets or any wallet with a eyelet